How many animals went in to making your burger?
This is a repost from my article that was just published in the Guardian newspaper:
The conflict between farmers and predators has wiped out the UK's large carnivores. More must be done to improve coexistence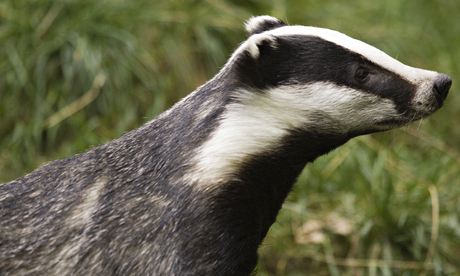 Until now, the private sector has remained elusive in this controversy. In other areas of the world, market-based approaches have included paying a price premium on meat produced

in "predator-friendly" farms

, where farmers agree not to kill carnivores, instead taking active measures to ensure their livestock are protected. The extra income could incentivise farmers to become more tolerant of carnivores and therefore reduce lethal control. A similar idea arose recently with the badger cull debate, where consumers petitioned for

"badger-friendly" milk

. However, these sorts of labelling schemes are

very difficult to monitor

, as it is hard to prove that a farmer has not killed a predator. Conversely, dolphin-friendly tuna worked well because

many boats were already dolphin-friendly by default before

, and those that weren't were then easily converted through changing fishing practices.
NGOs have tried to petition the agricultural industry to ensure that their husbandry methods include as many non-lethal predator controls as possible. Guarding dogs, for example, have been proven to

reduce livestock killings by predators

. Herders too can help, as can corralling livestock into small enclosures at night time. However, these all have negative effects on the livestock industry. Dogs, for example, can kill sheep, herders are not effective with livestock that do not flock together, and corralling livestock can reduce grazing time and therefore weights of livestock.
We therefore need to raise consumer awareness of the plight of carnivores on livestock and fish farms. The conflict between farmers and predators is not just affecting our British wildlife, but is one of the

driving factors into the global decline of endangered large carnivores

such as lions and tigers. If we want a future world where these magnificent beasts still roam the countryside producers must be made accountable for the actions they take, including the killing of threatened carnivore species. Eco-labels may be one option, compensation and rewards may be another, but in reality we need to ensure that carnivores are not just worth a monetary value to farmers, but are inherently valued for their existence as well. This takes education, tolerance and time to imbue, but it may be the only hope we have for safeguarding the future of these species.